Extvolat is a monoproduct consisting of natural biologically active microelements only of natural organic origin, which makes it a perfect basis and/or additive for a final product. Extvolat is an innovative raw material, intended to replace water in the production of cosmetics. This is the new basis for the production of high-quality cosmetics.
Extvolat completely differs from the existing raw materials that are used in manufacturing of essential oils and hydrolates cause in production process we use the temperature does not exceed 30 degrees and the process itself excludes use of water. That is why we save the majority of microelements and the valuable substances of a particular plant.
Pine extvolat has antiseptic, antibacterial, antimicrobial, tonic, refreshing properties, it has well-balanced pH-level which will allow your professional developers and technologists to create unique products on its basis, such as: hair shampoos; balsams, hair conditioners; shower gels; face and/or body tonics; hair masks; body, hand or foot creams; micellar water; tooth-paste; mouth washes; wet face and/or body wipes; liquid soap; gels for intime hygiene; before and after-shave balsams and other cosmetic products etc. It is self-preservative basis!
A PRODUCT THAT REALLY WORKS (ANTI-ACNE EFFECT)
PROVEN EFFICACY
the efficacy of the main inredient – Pine Extvolat is proven by a French laboratory Bioalternatives (the report number is SD121022_E1 as of March 06, 2020)*
the purpose of that assay was to check what impact Pine Extvolat has on sebum regulation. The results have shown that sebum secretion went down to 30% after the Pine Extvolat application.
that means that Pine Extvolat is an effective treatment for oily and combined skin because it helps to control sebum secretion. And it reduces acne as a part of complex acne treatment and prevention.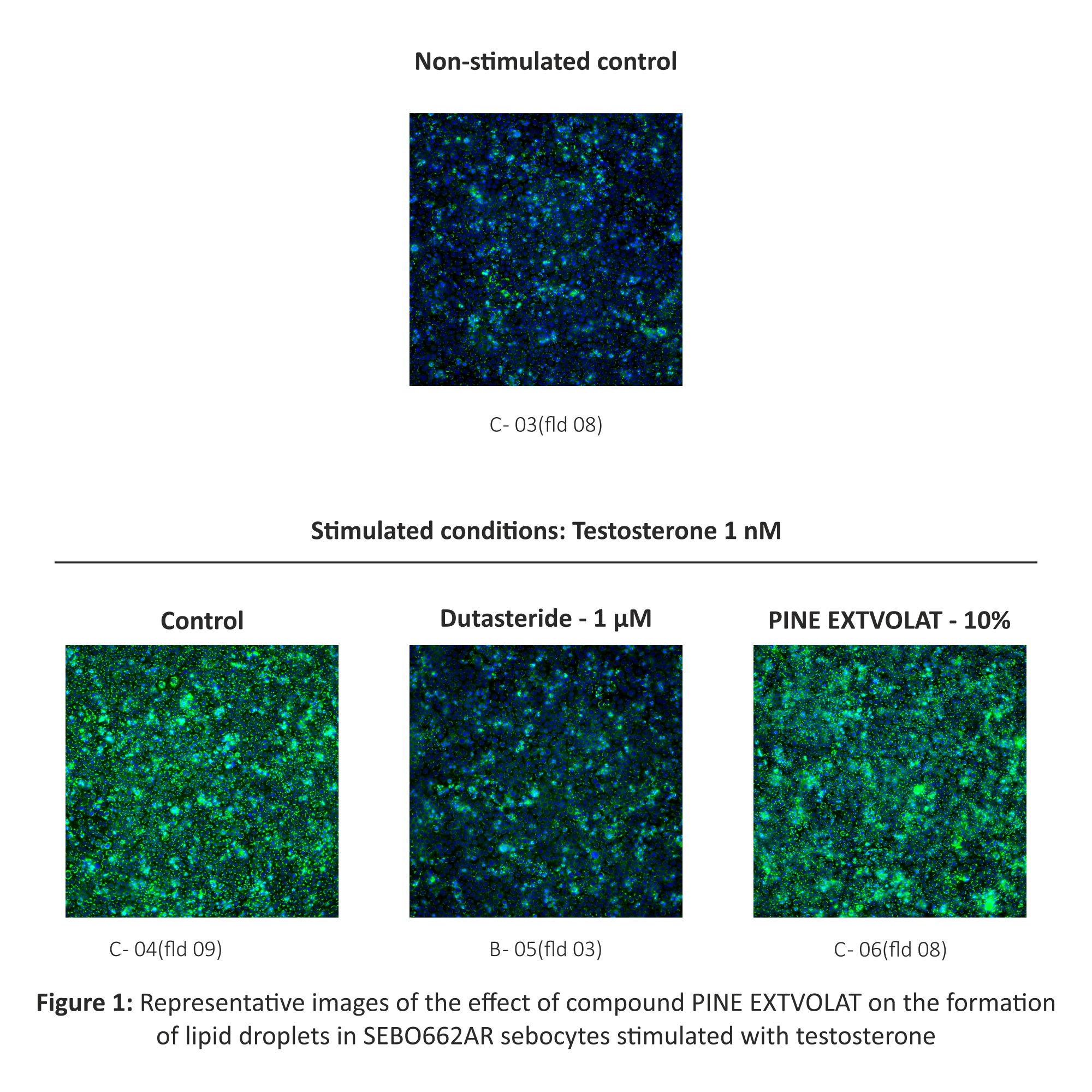 You can get the report, by sending a request to us via email – info@extvolat.com